Spartan Race Australia is proud to have some superstar ambassadors on-board.
Spartan Race represents obstacle racing at its finest. We are pleased to introduce our team of Spartan Ambassadors!
We've partnered with these legends not only because of their success in the field of sports and fitness fields, but also because they embody the Spartan spirit of community, commitment and never giving up.
Our amazing Spartan Race Australia Brand Ambassadors lead by example and help send a message to the entire Spartan racer community, that whatever you put your mind to, you CAN do!
WAYNE & LORELAI BURNS FROM BURNS OUTDOOR OBSTACLE TRAINING
Burns Outdoor Obstacle Training is a one-of-a-kind outdoor obstacle playground situated on 2 acres of land.
Our facility offers a wide range of obstacles that suit all abilities and ages from 6 years old and above. The outdoor obstacle course offers similar obstacles found in popular obstacle races such as Spartan Race, Raw Challenge, and True Grit. We have wall climbs from 4 foot to ten-foot, Rope Climbs, Monkey Bars, Tyre Drags and much much more. For those who like to step it up a notch, we also have a separate Ninja Warrior area which includes the salmon ladder, three sizes of warped walls, the invisible ladder, pegboard, and more.
Burns Outdoor Obstacle Training is a family-run business. We welcome all to our facility and hope we can share our playground with you and give you a fun day out with us.
SAM JOHNSON from HEALTHY YOU HQ
We are thrilled to announce Sam Johnson from Healthy You HQ as a Spartan Ambassador.
"I've had a passion for health and fitness for many years and subsequently, I've been lucky enough to work in a range of different areas within the industry since 2008. Some of these areas include 1 on 1 personal training, sports coaching, group HIIT classes, and
endurance coaching. I've also been in the full-time Australian Army for 14 years, 8 of those as a trainer or "Combat Fitness Leader". These experiences have helped me identify a number of areas that I feel could use some changes and have to lead me to this point.
I'm a firm believer that balance is the key to a healthy lifestyle… so you'll probably see me enjoying a cold bevvie and a burger on the weekend.
My style of instruction has often been referred to a
s "firm but fair" which means I'll push you beyond your comfort zone but I also understand that we all have limitations. I'm a no-excuses kind of trainer which means results are guaranteed, provided you do what I ask of you.
I absolutely cannot wait to deliver my vision to you all and I'm so excited to introduce HYHQ to the world.
Warm regards, Sam and Healthy You HQ."
MATT MOORE from ONE MOORE REP
We are thrilled to announce Matt Moore from One Moore Rep as a Spartan Ambassador.
One Moore Rep is the largest group of trained OCR athletes in Australia, led by lunatic obstacle racing addict Matt Moore.
While Matt specialises in getting beginners into the sport, they have athletes ranging from first timers in their 50's to younger athletes nipping at elite podiums.
In the Spartan races since the beginning of 2019 in Australia, OMR clients have taken out 52 competitive podiums, including 21 Gold, 14 Silver and 17 Bronze medals.
Whether you are looking to win an event, complete more obstacles or get rid of the niggling injuries that are slowing you down, Matt and his team will personally cater to your situation and equipment with customised programming.
Contact Matt to learn how he can guarantee you results!

CLEM VERTIGAN from THE COMPOUND
The Compound started on a property back in 2013. It was set around an old quarry and a dam, providing the best terrain for setting up an obstacle course and obstacle racing training venue! 7 years down the track and we've been trying to provide the same sense of fun, but all year round, without being at the mercy of the weather, at our indoor venue at Unit 26 / 172 Canterbury Road, Bayswat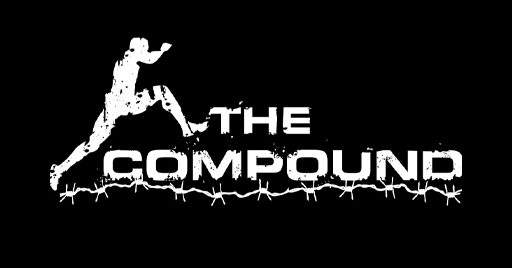 er North.
Created by Clem Vertigan, a passionate obstacle racer. A qualified trainer that has followed his passion for Obstacle sports all around Australia, even competing in the first-ever Spartan race at Wonthaggi in 2013. This leads him to a Spartan Trifecta in Hawaii and a Spartan combo in Edinburgh, Scotland.
The highlights of his racing being a couple of Gold medals in Age group Spartan Sprints, Spartan Trainer of the Year, and holding the title of the oldest man to hit a buzzer on Australian Ninja Warrior!
The Compound offers obstacle training for Spartans and Ninjas from 7 years and up. Our kid's program focuses on getting kids active and fit by giving them obstacles to conquer, we teach them the techniques and help them build the strength to be able to tackle anything!
For the adults we have freestyle sessions where you can come and explore the obstacles at your own pace, we have versions of a lot of the obstacles from a typical Spartan race and we're here to give you training advice to take away and help you build the strength to help you tackle them and avoid Burpees! We also run coached Ninja and Spartan sessions. The Spartan sessions focus on fitness using the obstacles you'll typically find at an obstacle race. A fun way to get fit and get ready, whether it's your first or your 20th Spartan race. We train from beginner to Elite racers.
For the Ninjas, we have both coached and freestyle sessions. If you've ever wondered how Ninjas like Ashlin "Flashlin" Herbert, Zak "Attack" Stolz, Dan "Barefoot" Mason, or Charlie Robbins got so good. The Compound is why! We cater from beginners to the elite. (If you don't know, the guys above include finalists, Australian team members, and a winner of Australian Ninja Warrior)
We run Spartan-specific sessions on Monday night at 7 pm and Saturday morning at 8 am.
Bookings are essential and our coaches are awesome!

SAM WILLIAMS from EUMUNDI FITNESS
Sam is super passionate about coaching women who want to achieve their very best in Spartan. She loves to empower women through expert-level and personalised online programs, coaching women to achieve their true potential.  Sam truly understands the challenges that women face to be able to train for Obstacle Course Racing events and is able to be flexible and support them to achieve their goals despite life's ups and downs.
Sam is a mum of two, founder of Eumundi Fitness, an  OCR Specialist Coach, and a OCR athlete. She gained her Fitness Qualification in 2004. Despite being a busy mum of two young children, teaching in classrooms, and running her fitness business,  Sam has been able to achieve Master Level 3 trainer, become a Strength and Conditioning Coach, a Nutrition, OCR, and level 2 Running Coach.  
Even though going through a challenging year in 2020 as many fitness businesses encountered during COVID, Sam rose above and kept her supporting her clients with Zoom workouts.  Sam was diagnosed with Fibromyalgia last year, despite this she launched her online coaching programs, AND was honoured with Australian Group Fitness Instructor of the Year (2020) by Fitness Australia!
"Sam was amazing in getting me back on track and ready to tackle my first Spartan in over 12mths.  She got my running times down and made it possible for me to make that podium finish I was aiming for!  Thank you Sam for all your support and guidance!"  Mel Pitman, mum of 2, Melbourne
Sam currently offers women's only personalised online performance coaching programs starting at 12 weeks.  Her coaching programs empower women to achieve their desired optimum performance results.
She is offering for a limited time only her FREE Run Like A Pro video tutorials for Spartan lovers to try!  To grab this limited free offer go to eumundifitness.com.au
ALLISON WOOLES from TOUGH CLUB FITNESS
I started my Spartan journey back in 2016 when I signed up for the Elite Sprint in Bright, I was hoping to get in the top 10 but lucky for me most of the females had already run the Super beforehand and I came away with 2nd, from then on I was hooked.
When I got home I remodeled my gym Tough Club Fitness to OCR style training and five years later our Spartan session is still the most popular session I run and the most fun. My goal is to get as many people into the sport I love so much.
Before Spartan I had trained in Circus art from the age of 10 and did 8 years touring with many different circuses so with 21 years of aerial work and my love for running Spartan was the sport for me.
 MICHELLE POD from Miss Spartan
 Mich is the founder of Miss Spartan Group Fitness; working with clients to achieve goals in health, strength and vitality in life. She coaches clients in an online capacity across Australia and at her venue in Balwyn in Melbournes East. She is also a Mum of 2 who has a developing interest in Strongman training and is always on the lookout for the next big adventure! Mich has also recently partnered in developing the Miss Spartan Protein and Collagen range for everyday people to assist in their performance and recovery.Mich's first Spartan event was in 2014 and the huge, slippery mud slides and the soggy swim through a dam in her first Sprint, were enough to reel her into OCR events and never look back. She then went on to compete in many races and distances across Australia and in 2016, when founding her Group Fitness Business; the name Miss Spartan seemed like an appropriate choice.
Mich has continued to race for fun with many of the Miss Spartan Clients and also took a leap into the world of endurance events. Stumbling across the finishing lines of the Spartan Ultra and the 12hr
Hurricane Heats were genuinely pivotal moments in her life; realising the true potential and capabilities of the mind and body when pushed beyond its perceived limits.
Spartan sessions are always a popular choice on the Miss Spartan timetable. The crew loves turning up for a bear crawl on the muddy oval, flipping tyres and dragging them up hills, and carrying heavy stuff around with a few runs in between. Being able to train and race with her crew is the absolute best way Mich can think of to spend the day.
If you are out on the course and see the Miss Spartan Crew, give us a shout-out. We will be only too happy to help boost you over a wall, lend a hand on the slip wall or have a cheeky mud fight under the barbed wire, AROO!
Emma Teede from Centenary Playground
Centenary Playground is a custom-built private facility- with over 100 obstacles for ninja & warriors to get stronger, improve obstacle efficiency, connect & have fun.
My goal is to help you balance & have fun in your life. As a married mother of two, who runs her own business, competes internationally & has overcome the health challenges of kidney disease, shoulder surgery, chronic fatigue & hysterectomy,  I understand life is not easy but worth it.
I love teamwork & made State level champs in touch football, volleyball, rowing, lifting. I went overseas for CrossFit & ninja. I am currently the world ninja masters women Russian champion. I also competed in Ninja Warrior Australia TV. This is where I have got the name "AustralianWonderWoman ". I  am also on the committee of the World & Australian Obstacle course associations.
I have a mixed working background from the farm, refereeing, camping & rock climbing groups. I started ACT's first paintball field, outdoor laser guns, women's only CrossFit, ninja kids.
When the Canberra bushfires burnt my business down, I ran a Fernwood franchise for over a decade & have continued coaching for over 30 years.
I've gained specialised skills in parkour, ninja, aerial, obstacle, Zuu, CrossFit, gymnastics, lifting, rock climbing, martial arts & massage. I design my classes & coaching around these disciplines.
Spartan came into my life organically. I attended the launch in Australia, 2013 in Brisbane & was one of a few who completed the 300 burpee challenge. Then was asked to be a coach for the first Hurricane Heat & since then was hooked.  Spartan was always a fun event to help people gain confidence, have fun & get outdoors. Many times it was at the end of the training program & we would celebrate after. Recently I've entered competitively in age category events & been on the podium for each event & still managed to juggle my kids, newbies, challengers, social groups & volunteer!
I connect with the Spartan tribe like no other; they are family & I love catching up at the events.
I look forward to training you soon or seeing you at the next event Spartans – Aroooo